Residential Locksmith Montreal Page Overview
Emergency Lock Repair, Replacement and Unlock for Your Home in Montreal
In today's fast-paced world, ensuring the safety and security of your home is of utmost importance. A residential locksmith in Montreal can provide valuable services to keep your home safe and protect your loved ones.
This article will explore the reasons to choose a residential locksmith in Montreal, discuss comprehensive locksmith services, delve into smart home security solutions, provide tips for selecting the right locksmith, and answer some frequently asked questions about residential locksmith services.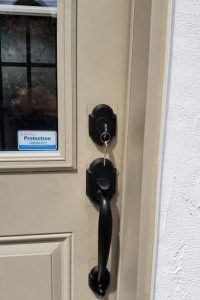 Why Choose a Residential Locksmith in Montreal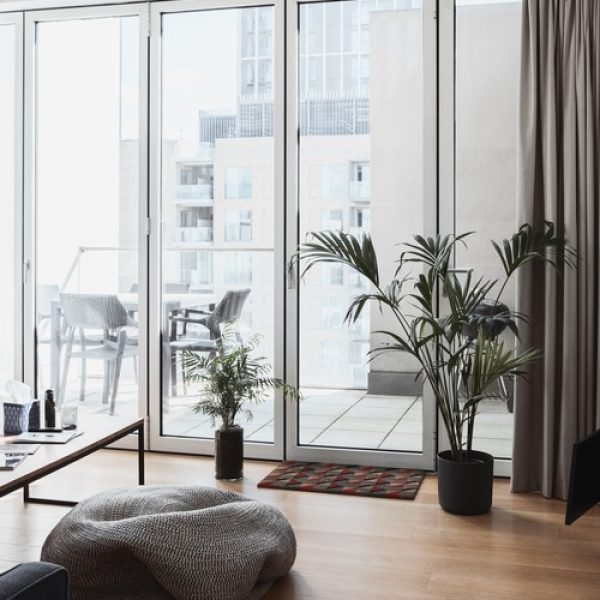 A residential locksmith in Montreal can offer several benefits that are essential for homeowners. These professionals are trained to address various types of locks and key issues, ranging from simple tasks to complex security solutions. When hiring a Montreal residential locksmith, here are the primary factors you should consider.
Home Security
The fundamental purpose of any residential locksmith is to secure your home. Residential locksmiths are knowledgeable about any lock-related issues and can suggest the appropriate lock for your home in Montreal. A reliable locksmith will assess your home's security requirements, install and maintain locks, and provide additional services such as key duplication, rekeying, and high-security lock installations.
Sliding Patio Door Security
Montreal homeowners today take extra precautions in protecting their residences, particularly the front entry point; however, many neglect security for back doors or sliding patio doors and windows. If these are left unlocked, all it takes for a burglar to do is open the latch on one side and move the door – providing little to no protection.
Installing, upgrading, or repairing the security lock for your sliding patio door with a residential locksmith in Montreal shouldn't be too challenging or complex. There are numerous types of locks to choose from and don't be shy to seek professional advice when looking to bolster the safety of your house in Montreal.
Garage Door Lock Repair
Garage doors are the largest entrance to your home, and as such, they can be one of the most vulnerable points for security breaches. Because many valuable items and vehicles reside inside, it's essential that proper lock technology is installed for optimal protection. Residential locksmiths provide various lock options tailored to match individual style preferences, so both you and your loved ones have peace of mind when it comes to garage security.
Local Expertise and Quick Response Time
Choosing a local residential locksmith in Montreal will ensure a quick response time during emergencies. These professionals have in-depth knowledge of the area and understand the security needs specific to the local community. Their familiarity with local neighborhoods allows them to provide effective and timely services, ensuring you receive help when you need it.
Customized Solutions for Your Home
Every home is different, and so do its security requirements. A residential locksmith in Montreal will assess your home's requirements and create customized solutions tailored for you. This could include specialized types of locks, integration with smart home technology or personalized access systems – whatever it takes to keep your property at top-notch security!
Offering Comprehensive Locksmith Solutions
Residential locksmiths in Montreal provide a wide range of services for homeowners. These solutions are tailored to enhance the security of your home, giving you and your family peace of mind. Let's take a closer look at some of the most common services provided by residential locksmiths.
Provides Emergency Lockout Assistance
Locking yourself out of your home can be a stressful and frustrating experience. A residential locksmith offers emergency lockout assistance, helping you regain access to your property quickly and efficiently. They possess all of the necessary tools and know-how to open locked doors without damaging either the lock or the door itself.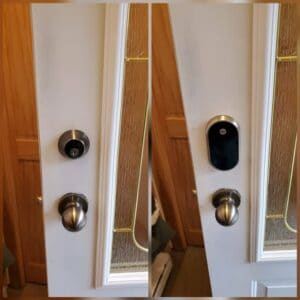 Installation and Repair of Locks
Locks are essential to keeping your home secure, and professional locksmiths can install or repair various types of locks for enhanced protection. This includes deadbolts, knob locks, as well as more sophisticated high-security options. Whether you're replacing old locks or looking to upgrade your home's security, a residential locksmith can provide expert guidance and assistance.
High-Security Locks and Systems
For homeowners seeking the highest level of security, a residential locksmith in Montreal can offer high-security locks and systems. These advanced solutions may include pick-resistant locks, key control, and other features designed to deter unauthorized entry to your property.
Smart Home Security Solutions
Smart home technology is changing the way we approach home security. A residential locksmith in Montreal can help you integrate advanced security solutions into your smart home setup, providing a comprehensive and streamlined experience. Let's look at some popular smart home security features.
Smart Lock Installation and Integration
Smart locks offer keyless entry and remote control of your home's lock system, allowing you to monitor and manage access to your property using a smartphone or other compatible devices. A residential locksmith can install and integrate these locks into your existing security setup, making it simple and convenient to manage your home's access points.
Remote Access and Control
Smart home security solutions allow you to remotely access and control your home's security from virtually anywhere. This can include locking and unlocking doors, monitoring security camera footage, and even receiving real-time notifications if something appears amiss. A residential locksmith can help navigate and set up these features, ensuring your home remains protected even when you're not physically present.
Home Automation Compatibility
Many smart home security solutions are compatible with popular home automation systems, allowing you to manage various aspects of your property using a single platform. A residential locksmith can help you choose security options that can be seamlessly integrated into your existing smart home systems, creating a cohesive and intuitive experience.
Frequently Asked Questions about Residential Locksmith Services
Whether you're new to the world of residential locksmith services or simply looking for more information, here are some common questions that homeowners often ask.
How Much Does a Residential Locksmith Cost?
The cost of residential locksmith services can vary depending on the specific tasks required, your location, and the locksmith's experience. Generally, locksmiths charge a flat fee for standard services such as lock installation, while emergency services may have additional charges. It's essential to discuss pricing upfront with the locksmith and get a written quote for the services you need.
How Long Does It Take for a Locksmith to Arrive?
The response time for a locksmith can vary depending on their location and availability. In most cases, a local residential locksmith in Montreal should be able to arrive at your location within 30 minutes to an hour, however, this can vary depending on factors such as traffic and scheduling. For non-emergency services, it's best to schedule an appointment that fits both your schedule and the locksmith's availability.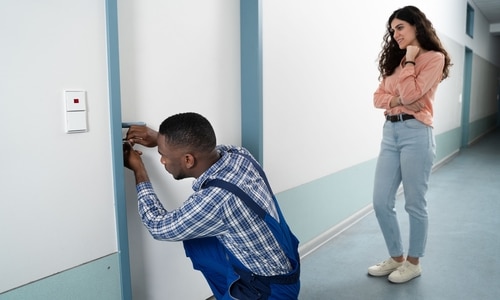 What Should I Do If I'm Locked Out of My Home?
If you find yourself locked out of your home, remain calm and contact a reliable residential locksmith in Montreal. They can provide emergency lockout assistance and help you regain access to your property as efficiently and safely as possible. While you wait for the locksmith, find a safe place nearby where you can monitor your home and avoid any potential safety risks.
In conclusion, securing the safety of your home is an essential task that requires the expertise of a professional residential locksmith. By employing a local locksmith in Montreal, you can benefit from personalized and effective security solutions, along with the peace of mind that your home and family are protected.
BOOK AN APPOINTMENT ONLINE EASILY NOW