Door Access Entry System In Montreal
Contact us and book your door access entry system appointment for your building.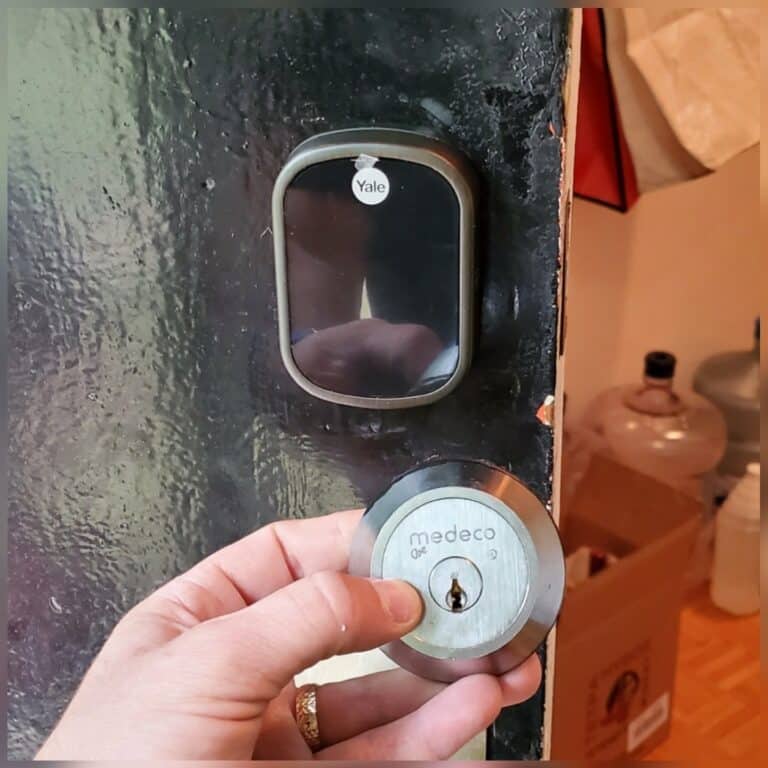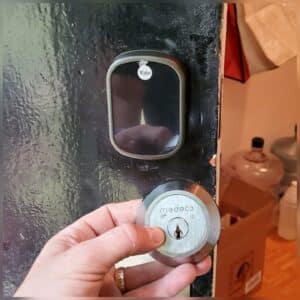 A door access entry system is a security feature that controls and monitors access to a building or property. It enables you to grant or revoke access to specific individuals, track entry and exit points, and improve security. Lock Aid offers a variety of door access entry systems, including keyless entry systems, high-security locks, digital locks and intercom systems. These systems can be used in a variety of settings, including residential, commercial, and industrial buildings.

Lock Aid's door access entry system can also be combined with other security systems, such as surveillance cameras and alarm systems, to provide a complete security solution for your property. We also provide maintenance and troubleshooting services to ensure that your system is always operating at peak performance.
Choosing the Right Door Access Entry System for You
Do you require door access entry system service in Montreal for your commercial or business property? You've arrived at the right place!

Implementing an access entry system for any business, large or small, is an important step toward providing a safe and secure environment for your employees, assets, and property. There are numerous reader and card types available for door access entry systems. Lock Aid's team is an expert in access control for swipe cards, key fobs, and pin code access.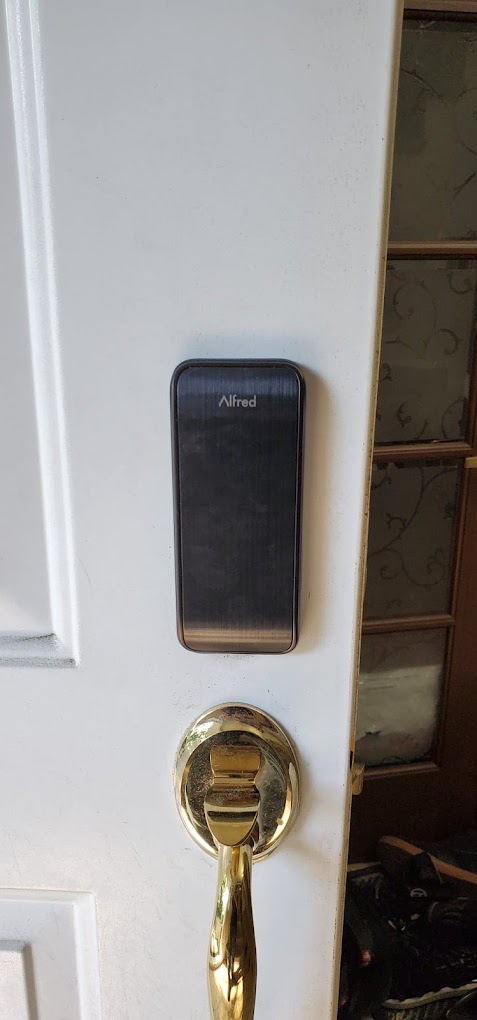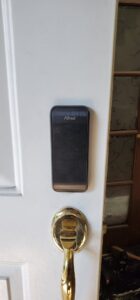 Our services are tailored to your specific business requirements and can be easily integrated with any other security systems you've installed, such as visitor management systems, door access control, alarms, CCTV, and card access control systems.

Our security systems are ideal for both large and small businesses because they are cost-effective while still allowing you to manage different levels of access to different areas of your site. Contact us right away for a FREE quote.
5 Types of Door Access Entry Systems: Which is Right for Your Business?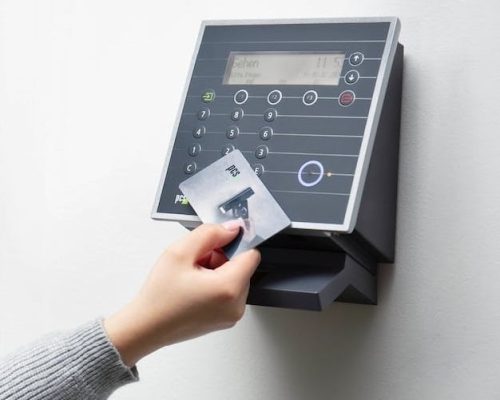 The size and complexity of your facility, the required level of security, ease of use, integration with other systems, and budget should all be taken into account when selecting a door access entry system. We understand that it's a lot to take in, but don't worry, Lock Aid is here to help.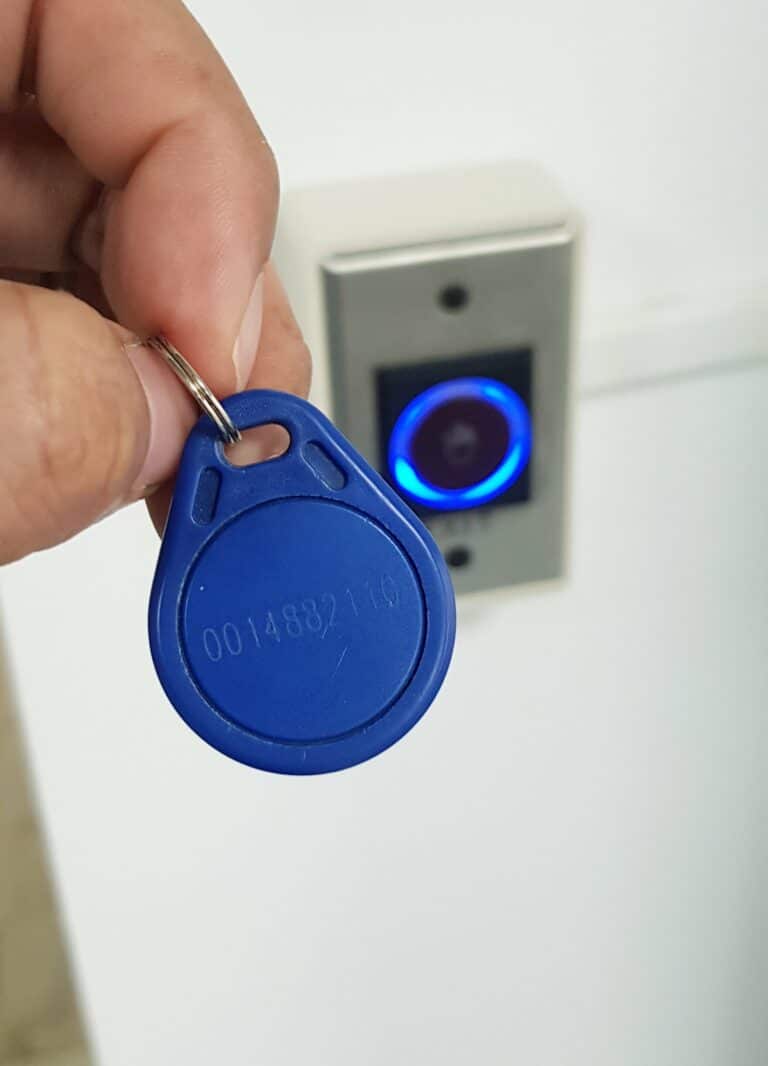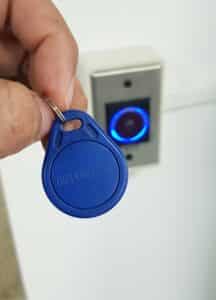 A Keyfob access control system is very similar to card reader system. The main difference is that instead of a proximity card, you have a proximity fob that you can use to gain access by tapping it against a reader. These fobs are lightweight and unobtrusive. Many of them, in fact, can be stored on your keychain.

Because most Keyfobs have a hole for attaching to a keychain, they are best suited for employees who wear a keychain. This could include their own keychain. It is recommended that you require your employees to keep their Keyfobs on a keychain to avoid losing them.
Fingerprint And Other Biometric Access
There are also fingerprint and other biometric readers available. Your biometrics, also known as biological identifiers, are used by these systems to determine who has access. Fingerprints are the most common biometric access control method. These systems are widely available and reasonably priced.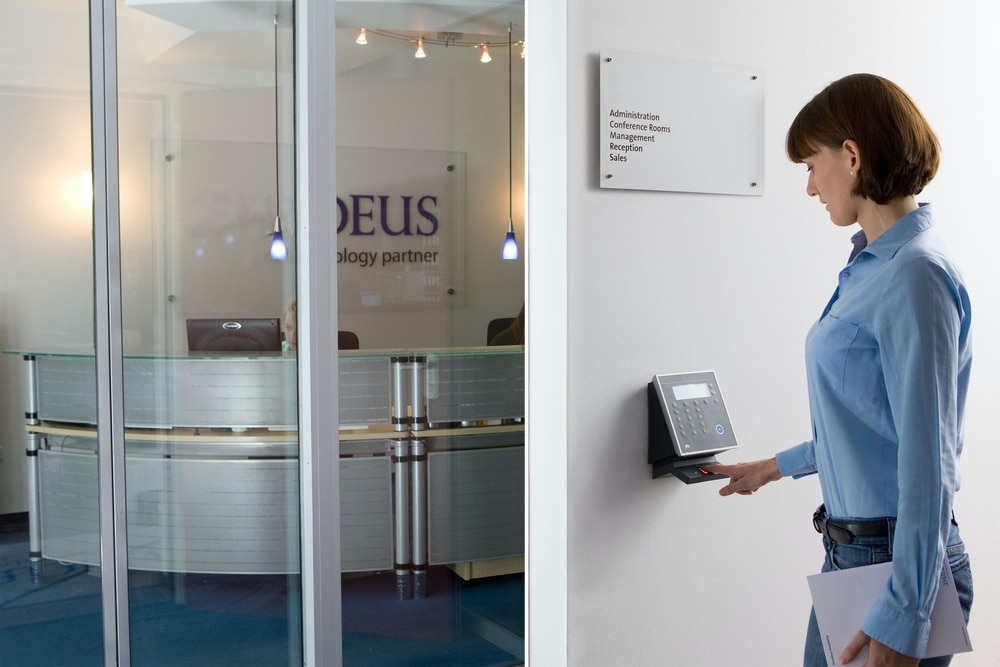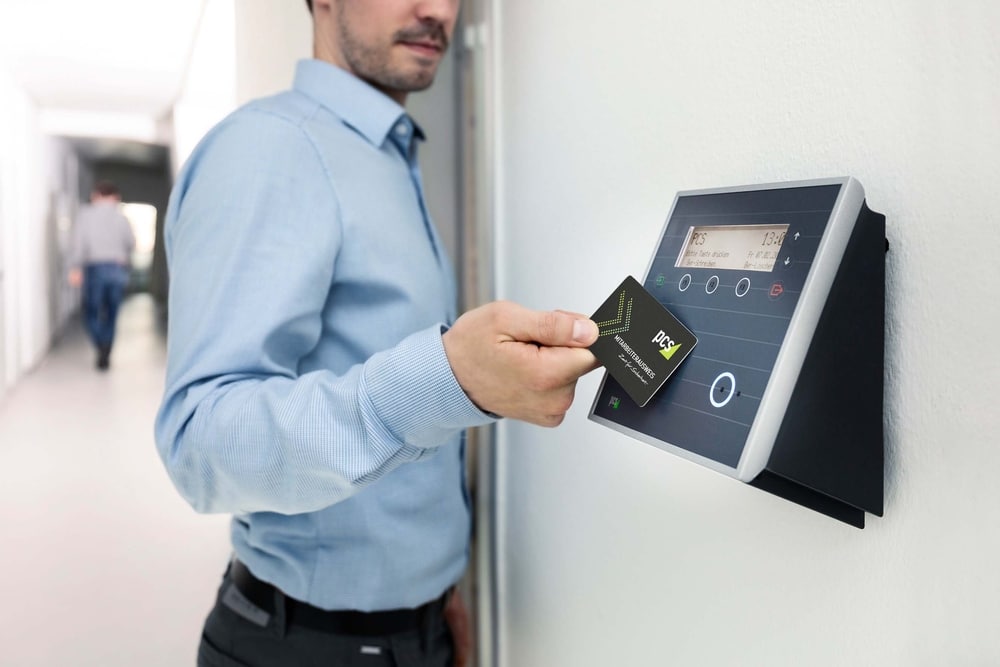 Card Reader Access System
A card reader is a kind of access control device that requires an ID card to be tapped or swiped in order to gain entry to a space. Modern systems primarily employ proximity-based card readers with the tapping feature.

Keycards can be programmed to allow access to specific areas, ensuring that your employees only have access to the areas you want them to. And to the areas where they are required. These access levels are also subject to change if an employee is promoted or demoted.

One advantage of using a card reader access control system is the ability to print information on the card, allowing the keycard to be used for identification.
A pincode access control system is another common type of access control system. These systems include a keypad where employees can enter a code to gain access to a door. Many businesses do not use these systems on their own because anyone can watch an employee enter their code. Pincode readers are ideal for places like break rooms and bathrooms.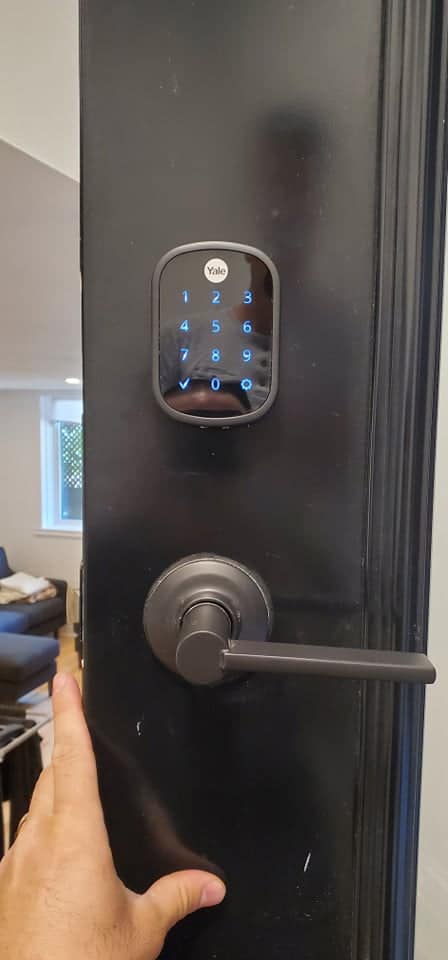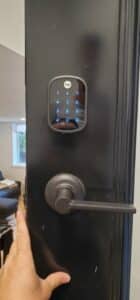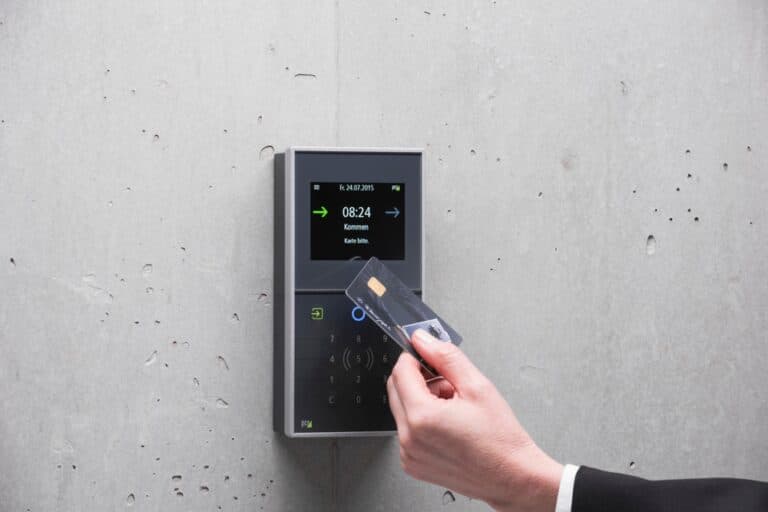 On a single system, multiple readers may be used to provide various levels of control over various areas. One can, for example, use a keycard on their external doors but a pincode on their breakroom. This is only one of many possibilities when it comes to combination of door access entry system.

Dual authentication can also be achieved by using two readers on the same door. A door can be made more secure in this manner. One method is to require a card first, followed by the entry of a pincode. This is recommended for high-security areas or facilities.
Why It Is Important To Maintain Your Door Access Entry System
Potential security threats are the most obvious issue with a faulty door access entry control system. A faulty security system makes you vulnerable to theft, attacks, and other incidents. Threats can range from unauthorized customer or employee access to restricted areas to vandalism and asset theft.
Furthermore, a faulty door access entry control system can clog your employees' workflow and cost your business productivity losses. Denying an authorized employee access to areas and resources needed to do their job, or manually restricting unauthorized individuals to specific areas, can be a real pain. Regular access control maintenance standards are the best way to combat these potential issues.

Contact Lock Aid today to get the door access entry control solutions you require. We offer emergency service 24 hours a day, seven days a week and are eager to assist your company in increasing its security in Montreal!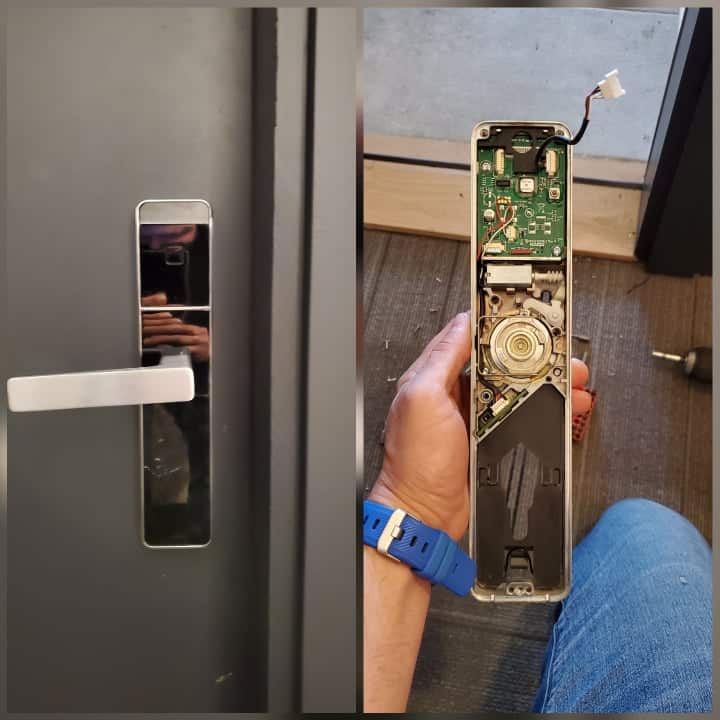 When it comes to door access entry control systems & intercoms, our Montreal area locksmith technicians know the ins and outs of door access systems in residential and commercial environments. Make sure you work with an expert you can trust!

When you call us, you will be greeted by friendly, knowledgeable, and highly skilled personnel who will assist you with any questions you may have. Our expert advice is completely FREE!

Call Lock Aid today and let us discuss your access entry control system that you need.