Welcome to Lock Aid Locksmith, your go-to source for professional and reliable locksmith services in Montreal East. We are proud to serve the diverse communities of cities such as Montreal East, Ahunstic-Cartierville, Anjou, Montréal North, Saint-Leonard and Rivière-des-Prairies—Pointe-aux-Trembles, and more.
Montreal East is home to a diverse population, with a mix of cultures and backgrounds. It offers an affordable cost of living and excellent public transportation. The area is also known for its many parks and green spaces.
Our locksmith technicians are particularly fond of working in the cities of Montreal East because of the friendly and welcoming community. They enjoy being a part of this dynamic and diverse area and are committed to serving their residents with the best possible service.
Whether you're a homeowner, business owner, or just need a locksmith, you can trust Lock Aid Locksmith to provide you with fast, reliable, and professional service in Montreal East.
Affordable Emergency Locksmith Services Montreal East
Lock Aid Locksmiths provides an affordable mobile locksmith service for all of your residential and commercial locksmith needs, making us the go-to emergency locksmith in Montreal East.
Dealing with Lock Aid Emergency Locksmiths will be a breeze thanks to our decades old expertise, efficiency & honesty. We source affordable & top quality products like Abloy, Medeco, Schlage and more through exclusive connection we built over the years to benefit our customers.
We can come and get you back into your home or office if you've been locked out. Lock Aid Emergency Locksmiths can come to you. ANYWHERE in Montreal East and its surrounding areas, and quickly and efficiently resolve your lock problem.
Contact us for a free quote or to learn more.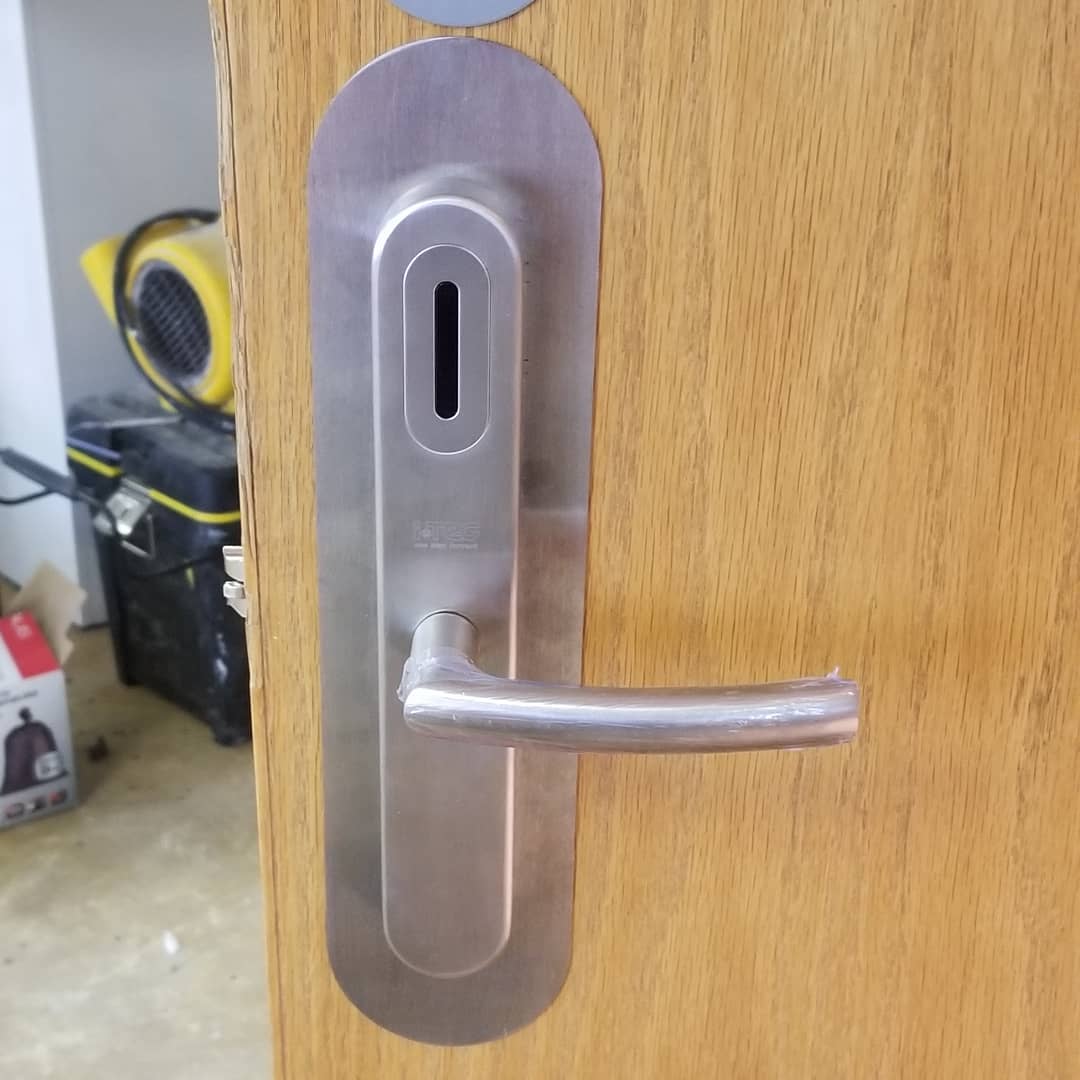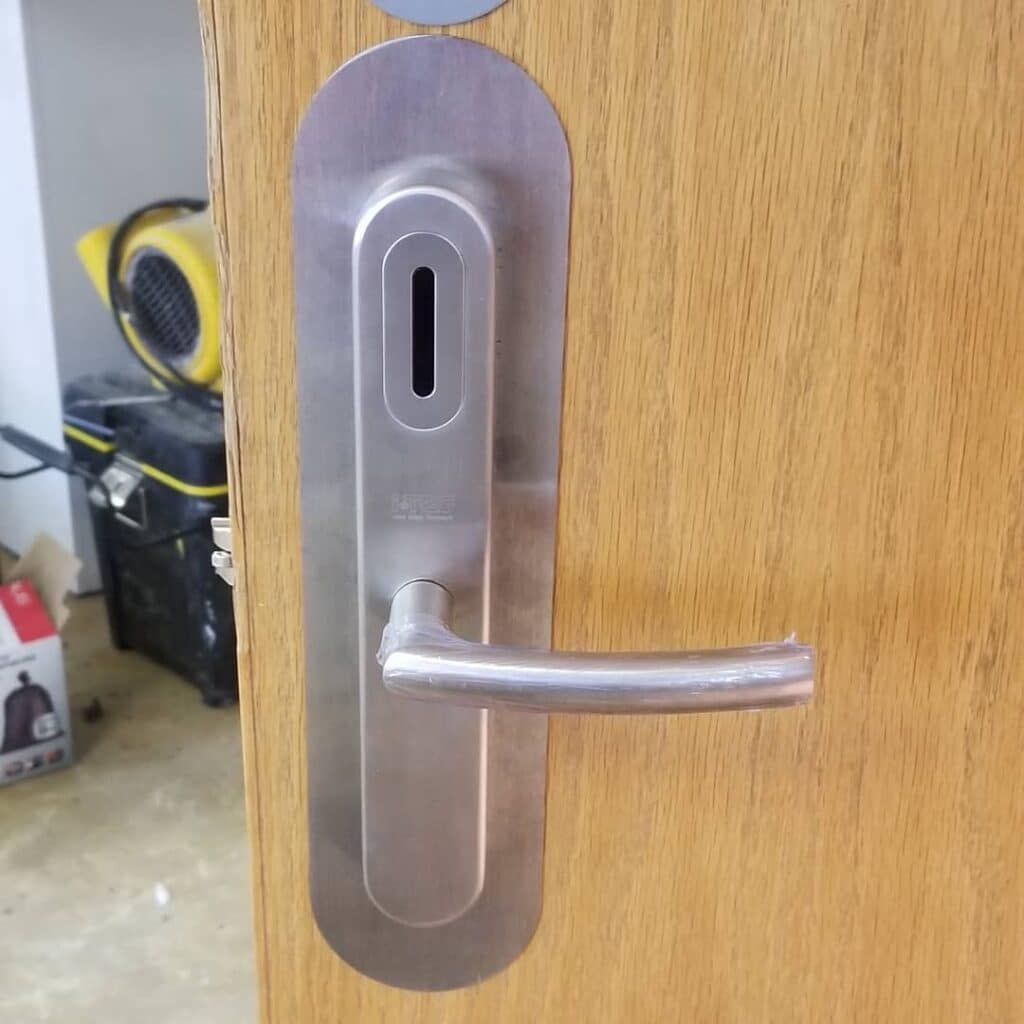 Unlock Entry Doors and Repair or Replace Your Locks in Montreal East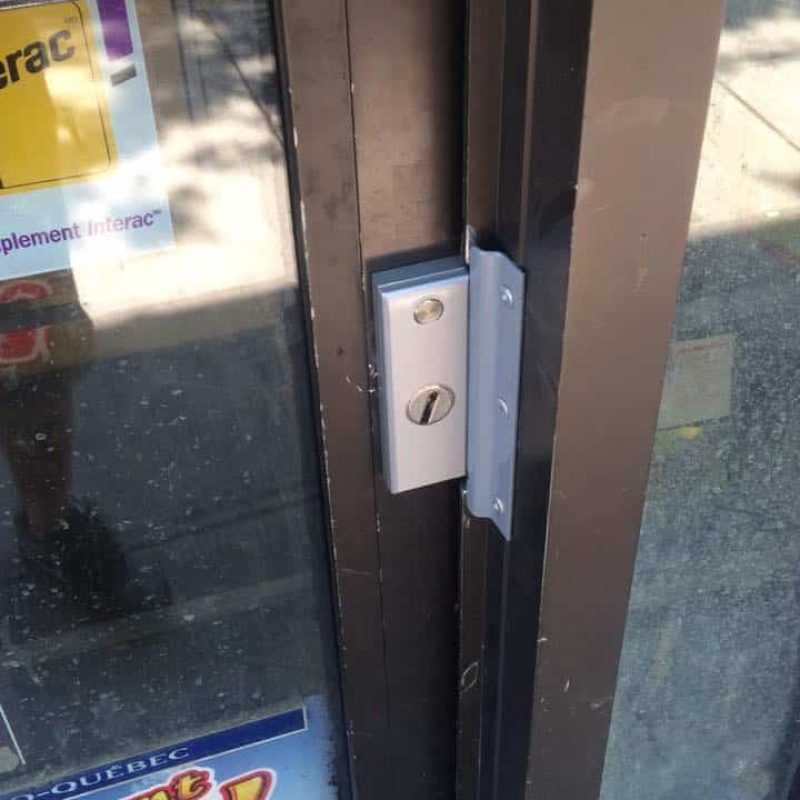 Your property's security consists of many factors but one of the most important one is your building's entry & exit doors. If your property is damaged, it may become vulnerable, so any repairs or replacements should be completed as soon as possible.
Unlock your entry door and secure your property. Our professional locksmiths in Montreal East specialize in unlocking entry doors and repairing/replacing locks.
If there is an emergency, call us at any time because we can assist with any problem that requires immediate attention. When your call is completed, one of our customer service representatives will take note of your situation and dispatch assistance.
Our Montreal East Emergency Locksmith Services
Lock Repair & Replacement

Intercom & Access Point System Installation

Panic Bar Replacement

Door Hardware Repair

Safe Unlock

Locksmith Expert Consultation
Why Choose Lock Aid Locksmith
Lock Aid Locksmiths are on your side! Our dedicated team will be happy to demonstrate why we have the reputation we have and our commitment to customer satisfaction:
Quick assistance
Advanced technology
Locks that are both modern and effective
All types of security grade locks

Access to big product inventory

Low-cost upgrades on a regular basis
Reasonable & affordable prices
We only use Insurance Approved Locks
Honesty & Integrity which is hard to find among Montreal East locksmiths.
Best Locksmith Service Montreal East Near You
Is it necessary to secure your office after a break-in? Whatever the situation, you can rely on Lock Aid Emergency Locksmiths to provide you with immediate assistance when you need it, all at a reasonable price. 
Guaranteed Professionalism
We understand that you want a Locksmith in whom you can put your trust. You're putting your trust in someone who can gain access to your home when you hire a locksmith. As a result, this is critical. When you hire Lock Aid Locksmith, your home, place of business, or vehicle will be secured by a qualified and trustworthy specialist. You can be confident that your service will be delivered with skill and precision.
Our locksmiths are all properly trained and briefed, so you can feel safe and assured.
Correct quotations
Prices quoted by other locksmiths in Montreal East that appear to be too good to be true are later raised after the job is completed. At Lock Aid Locksmith, we never consider exploiting our customers through unethical business practices. In contrast to some locksmith con artists who won't give you a fixed price, we provide honest rates with no hidden costs. You can be confident that the price we quote will be the final cost of the job because of our price guarantee.
Simple Reservation Procedure
You don't need to fill out any complicated paperwork to reserve our emergency locksmith. Simply give us a call at (514) 865-5625, and we'll quickly and easily get you scheduled.
Responding Quickly to Emergencies
Lock Aid Emergency Locksmiths can respond to the majority of emergencies within 30 minutes, depending on location, thanks to our 24-hour mobile locksmiths stationed throughout Montreal East. Because of our quick response, you won't have to worry about being kept waiting for an extended period of time.
Personnel With Expertise
All of our technicians have received extensive training and have been carefully selected to ensure that they can handle your problem in a timely manner.
A high level of Craftsmanship
Lock Aid Locksmith provides our customers with peace of mind by providing a guarantee on all of our work. To ensure that every task is completed to the highest standard, we only use the best tools, machinery, and technology available.
We Have All of the Necessary Equipment
Lock Aid Locksmith provides locksmith services in residential, commercial, and emergency lockout situations by employing the most advanced tools in the industry. Call us right away to discuss your customized quote.
Don't put your security in the hands of just anyone; instead, choose Lock Aid Locksmith for all of your locksmiths needs in Montreal East, Ahunstic-Cartierville, Anjou, Montréal North, Saint-Leonard and Rivière-des-Prairies—Pointe-aux-Trembles, and more. Enjoy the best locksmith in the area near you.